Mag Release & Charge Hammer
History in your hands. Mag release lever in action.
Comes with 3 dummy 5.56 rounds
Functional Parts
4x Scope that tightens on railing
Milspec adjustable stock
Foregrip that moves
Trigger squeezes
Muzzle tightens on & off
Goatguns are forged from diecast metal. Each model takes between 2-4 years to create.
Mag Release & Charge Hammer
History in your hands. Mag release lever in action.
Comes with 3 dummy .5.56 rounds
Functional Parts
4x Scope that tightens on railing
Milspec adjustable stock
Foregrip that moves
Trigger squeezes
Muzzle tightens on & off

The AR-15, initially developed by Eugene Stoner in the late 1950s, is a versatile and modular semi-automatic rifle. It can be chambered for various cartridges. Widely recognized as a civilian firearm, it has several iterations, including the civilian AR-15 and the military M16.

Renowned for its adaptability, it has extensive use in civilian, law enforcement, and military applications. The AR-15's legacy is marked by its modular design and significant impact on contemporary rifle development.

Unlock this amazing design in miniature model form and get this proud piece of USA as a timepiece for your desk.

Buy and build your miniature AR15 model in decked out in USA Flag today!


OUTSTANDING
Men do not fight for flag or country, for the Marine Corps or glory or any other abstraction. They fight for one another. And if you came through this ordeal, you would age with dignity.
Goatguns are amazing
Goatguns are pieces of interactive art. They are so detailed and fun to fidget with. I have no complaints about anything I have received from them, the quality is just mind blowing.
It is great it looks cool feels good but if you plan on spray painting them watch there video on YouTube first
New Goat Guns Customer
Friend showed me one of these years ago and thought they were pretty cool. Purchased my first one myself and loved it. I've now bought several more items since. I'm hooked and now an avid supporter of this great company!!! Excellent service, fast shipping, fun branding, and top notch products. Highly recommend!!!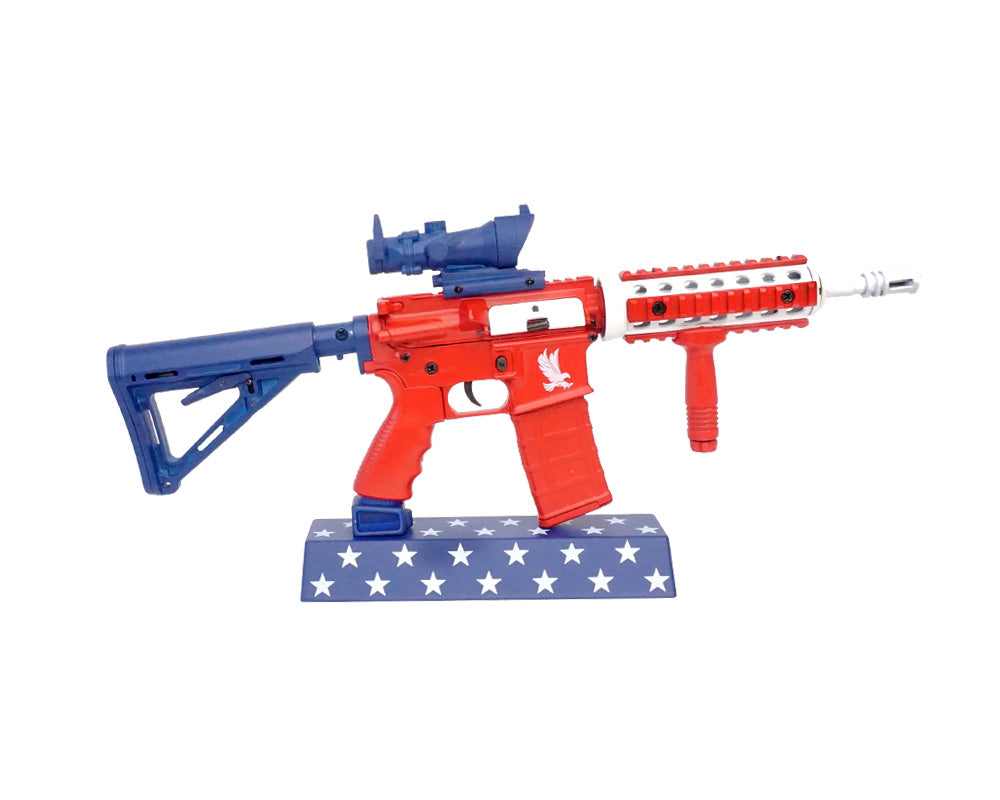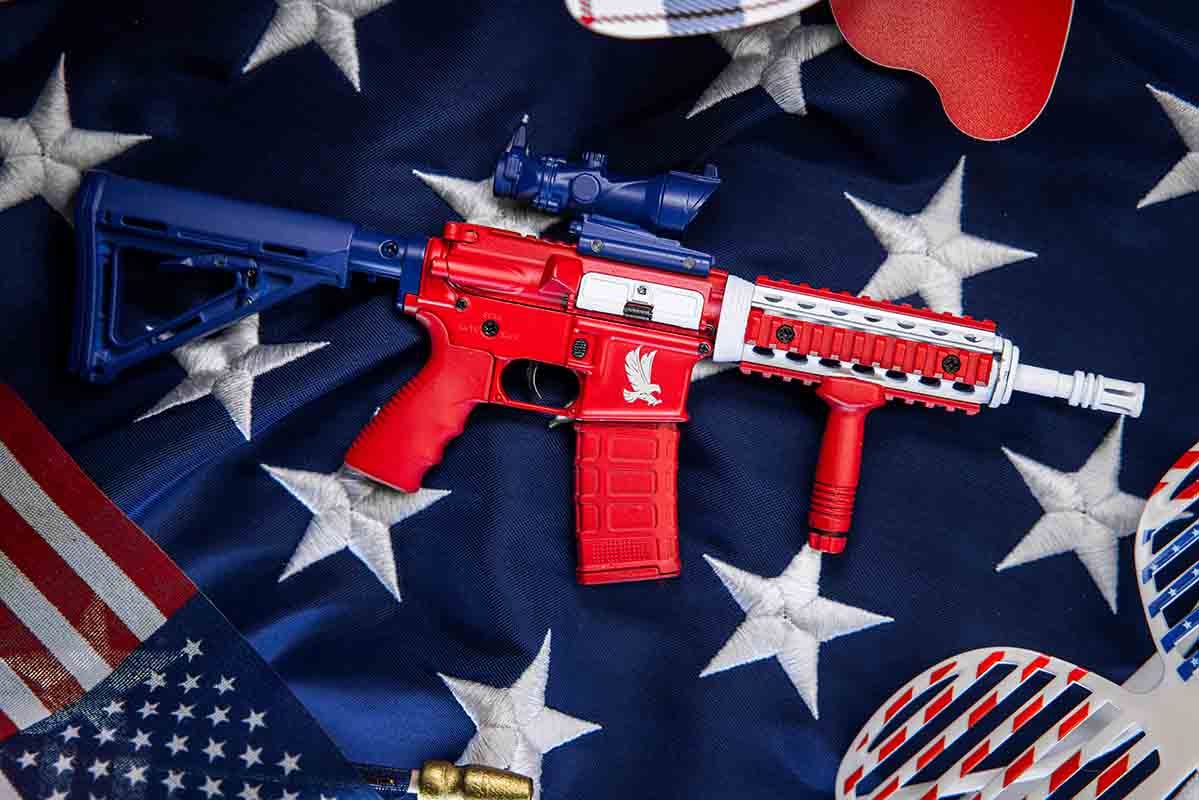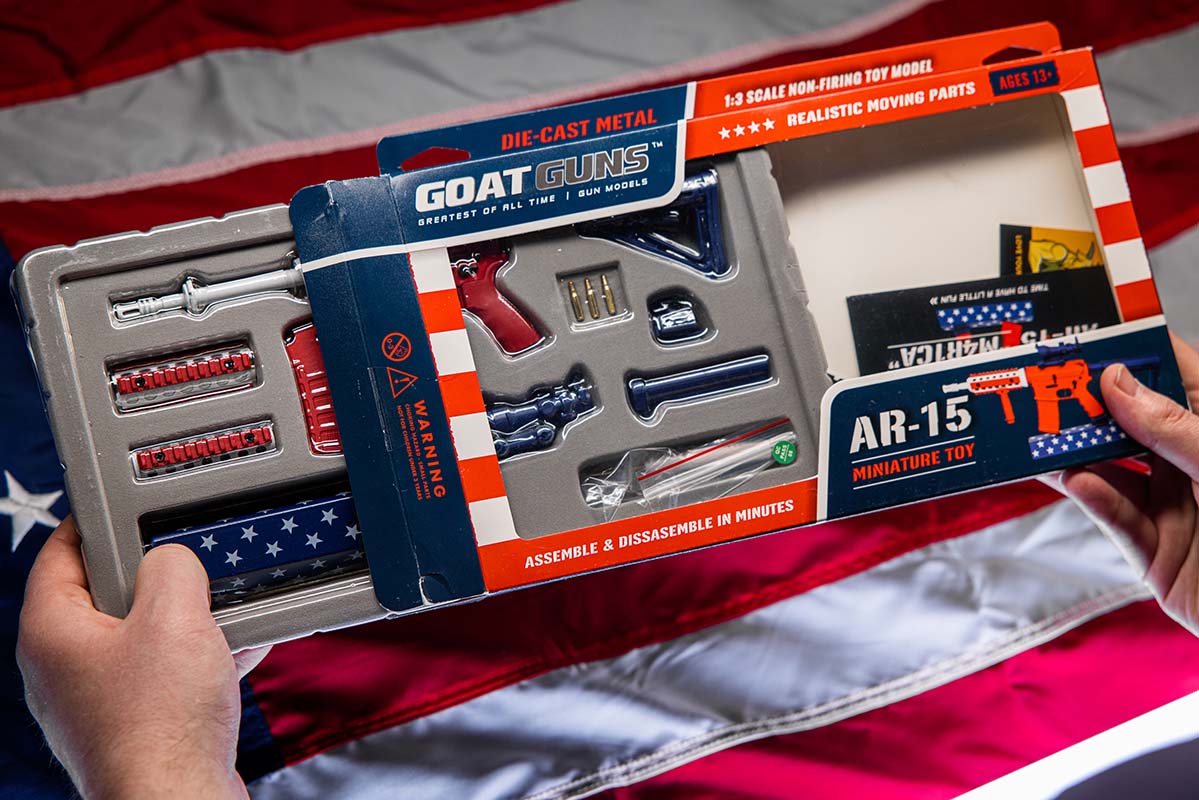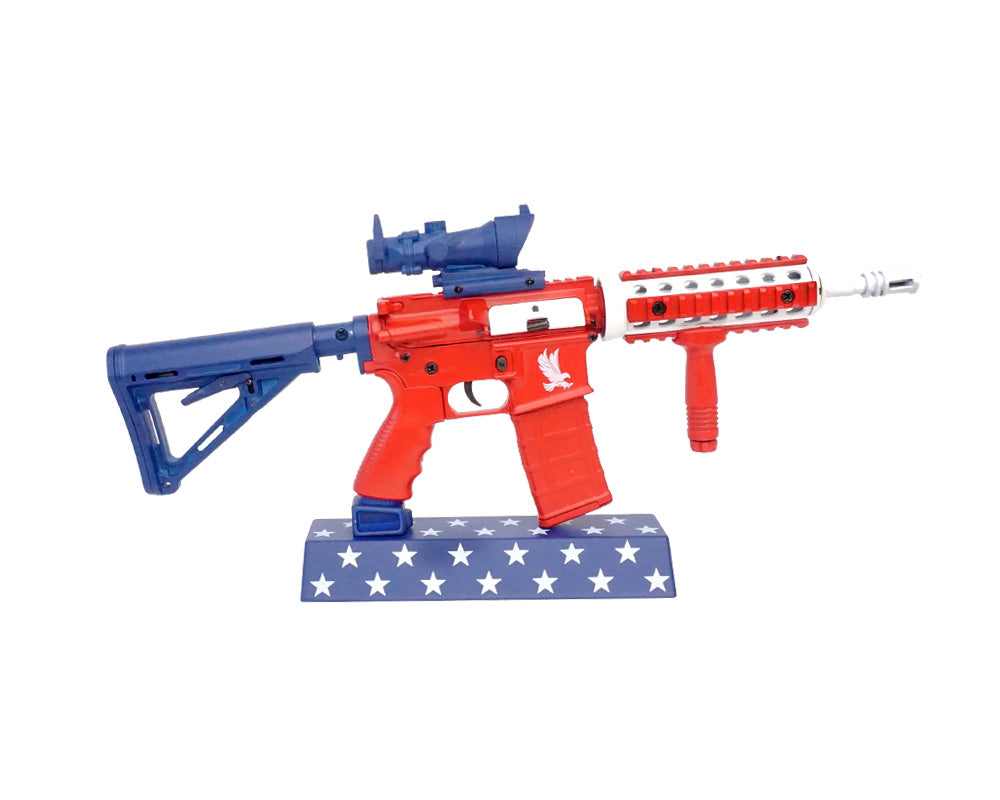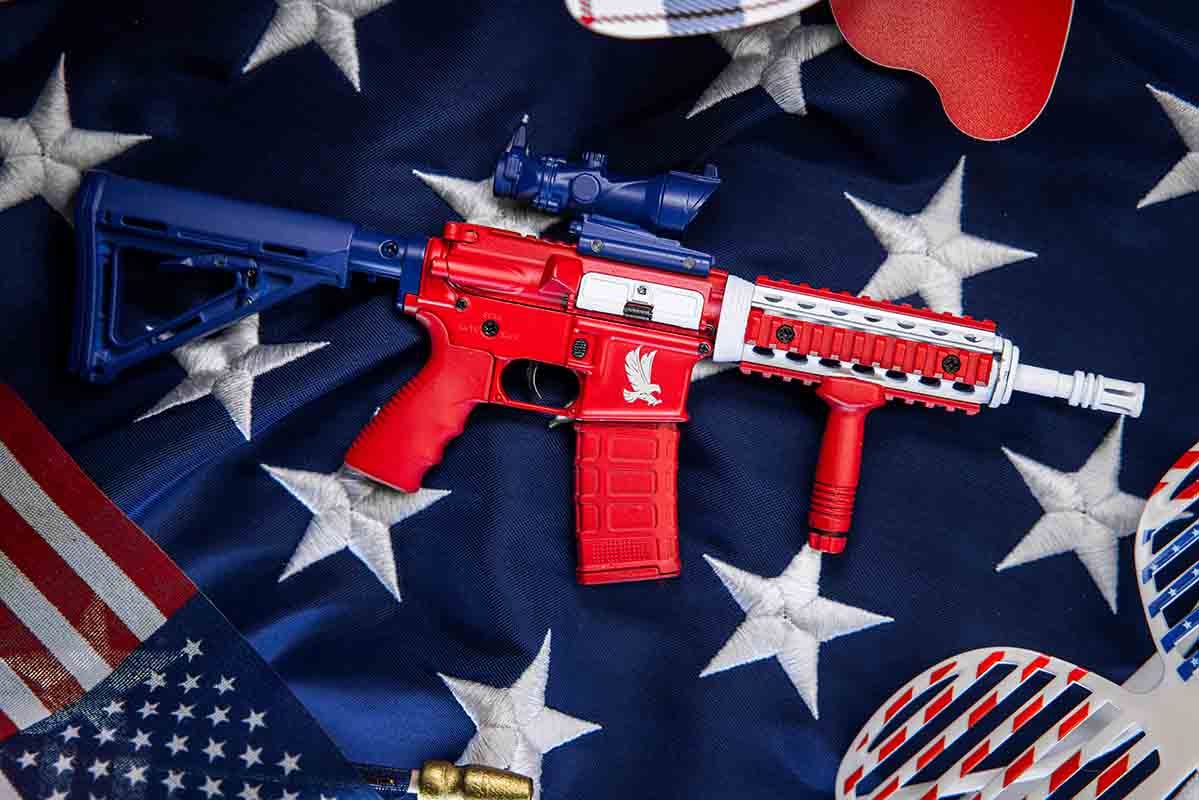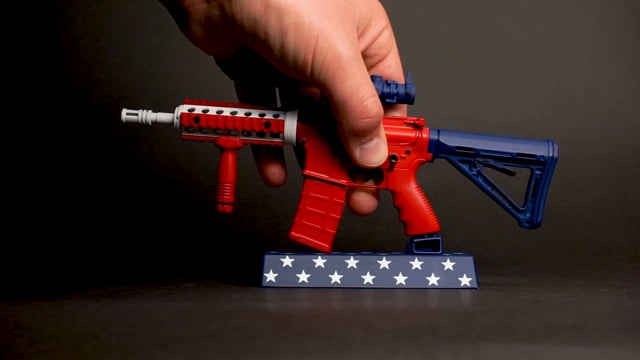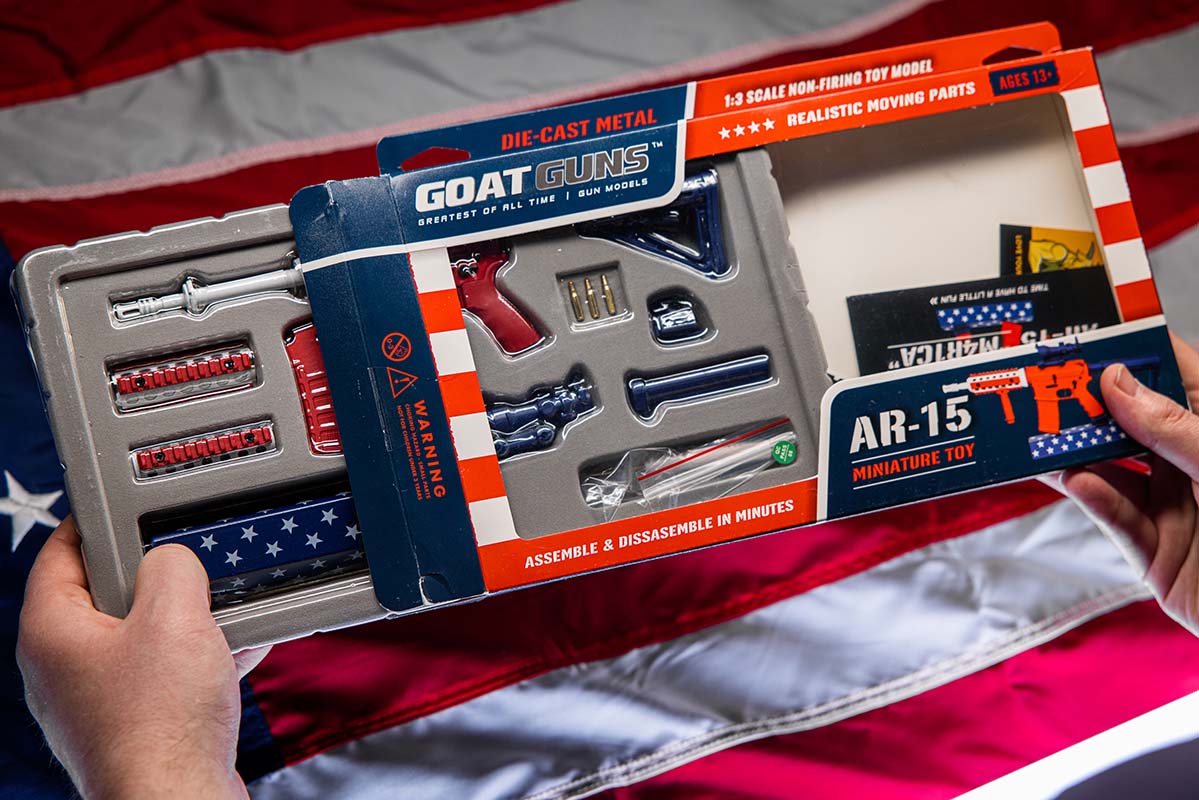 AR15 Model - USA